DataScienceSeed #3 - AI Marketing e Edge Intelligence
Thursday 17 January 2019 6:00 PM Thursday 17 January 2019 8:30 PM
Save
Saved
Last update 18/01/2019
1199
Data Science, Machine Learning ed Intelligenza Artificiale.
Dietro alle parole ci sono opportunità di crescita, per chi vuole imparare ed essere operativo e per chi ha capito che per sviluppare la propria attività la via è quella dei dati. I meetup DataScienceSeed nascono per unire questi due mondi, con l'aiuto di chi sta già percorrendo queste strade.
Ecco l'agenda del terzo incontro:
The State of AI Marketing 2018
Federico Gobbi, Program Manager presso Mind The Bridge, vive a San Francisco dove ha fondato Artificial Intelligence Marketing Association, che tra le altre cose organizza meetup di livello top e pubblica un interessantissimo magazine su Medium. Federico presenterà la sua ricerca "The State of AI Marketing 2018", dedicata all'applicazione della AI nel marketing e di come ogni azienda può cominciare ad impiegarla.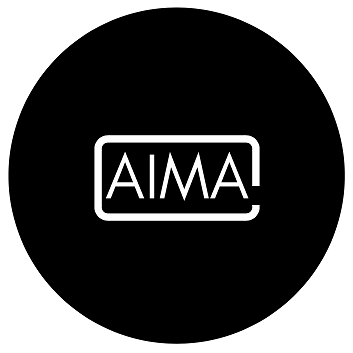 Edge, Swarm & Explainable AI
Il Deep Learning e' indubbiamente l'approccio AI che ad oggi ha colto maggiormente l'eco della stampa e l'immaginario collettivo. Pochi pero' sanno che l'algoritmo di back propagation dell'errore alla base del DL, necessita di grandi quantiità di dati e di grande potenza computazionale per convergere e puo' essere facilmente ingannato. Ma sopratutto non e' in grado di "spiegare" le regole che stanno dietro al proprio funzionamento, il che' lo rende incompatibile con la trasparenza richiesta dai nuovi regolamenti sulla privacy, quali la GDPR.
In questo talk Fabrizio Cardinali CEO di Knowhedge, nuova startup di AI Consulting di Genova, spiega un approccio alternativo all'AI basato su chipset HW che usano algoritmi a consumi e profondita' ridotta (shallow), in grado di funzionare su HW IOT di frontiera (edge) con intelligenza distribuita (swarm) e in grado di favorire una AI sempre piu' accessibile e spiegabile per tutti ("explainable AI").
Giancarlo Bo, Luca Marchese, Andrea Decamilli, Giorgio Cantarini e Marco Migliorati affiancheranno Fabrizio nel presentare MYW.AI il progetto di Smart Speaker intelligente incubato da Knowhedge presso Digital Tree e che prevede la realizzazione di un marketplace blockchain like basato su IOTA Tangle per la distribuzione certificata e sicura di algoritmi AI per il mercato professional .
---
Qui trovi i link ai nostri incontri precedenti, con il materiale presentato.
http://www.datascienceseed.com/
Se ti interessa dare un'occhiata ai dataset relativi ai challenge, contattaci. Se la tua analisi sarà particolarmente interessante uno degli interventi del prossimo incontro potrebbe essere il tuo!

Italian Association for Machine Learning
Digital Tree Innovation Habitat
Per entrare nella community Data Science Seed puoi iscriverti al Meetup!
https://www.meetup.com/it-IT/Data-Science-Seed-Meetup-Genova
culture
business
Start Up
Nearby hotels and apartments
Digital Tree - Innovation Habitat
2 Viale Cembrano, Genova, 16147, Liguria, Italy
Digital Tree - Innovation Habitat
2 Viale Cembrano, Genova, 16147, Liguria, Italy
Event from
eventbrite.it