Junior Cally t-Shirt Package
Image from ilbotteghino.online
From Wed 8 September 2021 to Fri 22 October 2021
From Wednesday 8 September 2021 to Friday 22 October 2021
Junior Cally dopo aver debuttato al numero 1 della classifica dei dischi più venduti con lalbum Ricercato (Epic/Sony Music), torna live con due date evento a Milano e Roma.
Si parte il 17 aprile al Largo Venue di Roma e il 24 dallAlcatraz di Milano: due serate in cui il rapper romano infiammerà il palco e il pubblico con uno show inedito e ricco di sorprese.Le date.
17 aprile Roma, Largo Venue. 24 aprile Milano, Alcatraz. Non solo musica, Junior Cally è anche in libreria il suo primo libro: Il principe - è meglio essere temuto che amato, la sua autobiografia edita da Rizzoli.
Un viaggio onirico, dolce e agghiacciante, nel quale due voci si alternano, si combattono, si fondono e ogni cosa conosce il suo contrario. Un viaggio per parole, illustrazioni e musica, nellimmaginario umano e artistico di un ragazzo che aveva solo la polvere ed è andato a prendersi il cielo.Nellalbum RICERCATO sono presenti 12 tracce dove il rapper racconta un grande cambiamento: partito dalla periferia romana, con un passato difficile alle spalle, grazie alla musica è riuscito a trasformare la sua vita e quella della sua famiglia.
Tra i featuring dellalbum troviamo Highsnob, Livio Cori, Il Tre, Samurai Jay, Jake La Furia, Giaime, Clementino, Federica Napoli ed Eddy Veerus.
E tra i producer, oltre a Jeremy Buxton che affianca Junior Cally fin dai suoi esordi, vanta la collaborazione di alcuni dei nomi più influenti della scena urban: 2nd Roof (Guè Pequeno, Maruego), Bosca (Fabri Fibra, Ghemon, Dargen Damico) e Andry The Hitmaker (Sfera Ebbasta, Capo Plaza).Junior Cally, rapper ventottenne cresciuto nella periferia romana, esordisce nel 2017 a forza di hit come Magicabula e "Bulldozer", ottenendo, solo su You.
Tube, oltre 40 milioni di visualizzazioni. Il pubblico sincuriosisce e si appassiona sempre di più ai suoi video e alla sua musica: nellepoca dei selfie e dei commenti scritti sui social vedere un artista che indossa una maschera antigas, celando la sua identità, e ascoltare la sua voce mentre spara rime esplicite e taglienti che non risparmiano niente e nessuno, lascia il segno.
Nel 2018 esce il suo primo album ufficiale Ci entro dentro(Sugar) che lo consacra - complice anche la copertina - al grande pubblico come lunico volto tra le maschere.
Nei nuovi brani anticipati dal singolo Bulldozer, lurgenza degli esordi rimane intatta, mentre rime e ritornelli lasciano sempre di più il segno.
Segue un anno di grandi cambiamenti, Junior Cally firma per Sony Music e decide di svelare il mistero della sua identità attraverso il video di Tutti con me, primo singolo estratto dal nuovo lavoro discografico.
3249 Views - 23/10/2021 Last update

---
Are you an event organizer?
Create events for free. They will be immediately recommended to interested users.
Create event
Nearby hotels and apartments
roma, it
---
Event from
ilbotteghino.online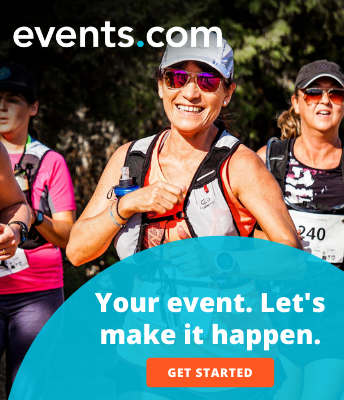 ---
---
Are you an event organizer?
Create events for free. They will be immediately recommended to interested users.
Create event
Rome

›