Workshop Realizziamo un oggetto con la tecnica del Press Fit - Roma
Tuesday 24 January 2017 10:00 AM Tuesday 24 January 2017 6:00 PM
Save
Saved
Invite friends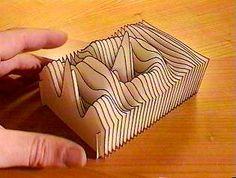 Prerequisiti competenze: Capacità nell'utilizzare in modo efficace e fluido un personal computer e i principali prodotti di office automation.

Programma:
Presentazione della tecnologia laser e delle principali tecniche di lavorazione
Presentazione di campioni di materiale lavorato con il laser e panoramica sui progetti condotti nel FabLab
Presentazione dei partecipanti e ricognizione delle capacità ed esperienze individuali Suddivisione dei partecipanti in gruppi di lavoro ed assegnazione di possibili obiettivi progettuali basati sui materiali disponibili nel laboratorio
Tutorial sull'utilizzo degli strumenti
Assistenza e tutoraggio alle attività dei partecipanti
Analisi dei risultati e discussione finale.
Durata del workshop: 8 ore.
Per partecipare al corso è consigliata la dotazione di un proprio pc.

Nearby hotels and apartments
Fablab Lazio, Roma Casilina
Via Casilina 3T, Roma, 182, IT, RM
Fablab Lazio, Roma Casilina
Via Casilina 3T, Roma, 182, IT, RM
Go at the event with
Ok, done!
Upload error, please try again later.